Vikalp: Engage with the Aspirations Ecosystem
Vikalp (translation – choices) is , a tech-enabled doorstep coaching and mentorship program for rural adolescents and youth between 10 and 24 years of age. Through a team of trained local coaches, the program empowers them to explore, seek and build their aspirations by providing them exposure, information, and training on life skills; and prepares them for economically productive adulthood in this digital age.
Vikalp is a fun-filled journey nudging youth to learn, grow and become community leaders of tomorrow.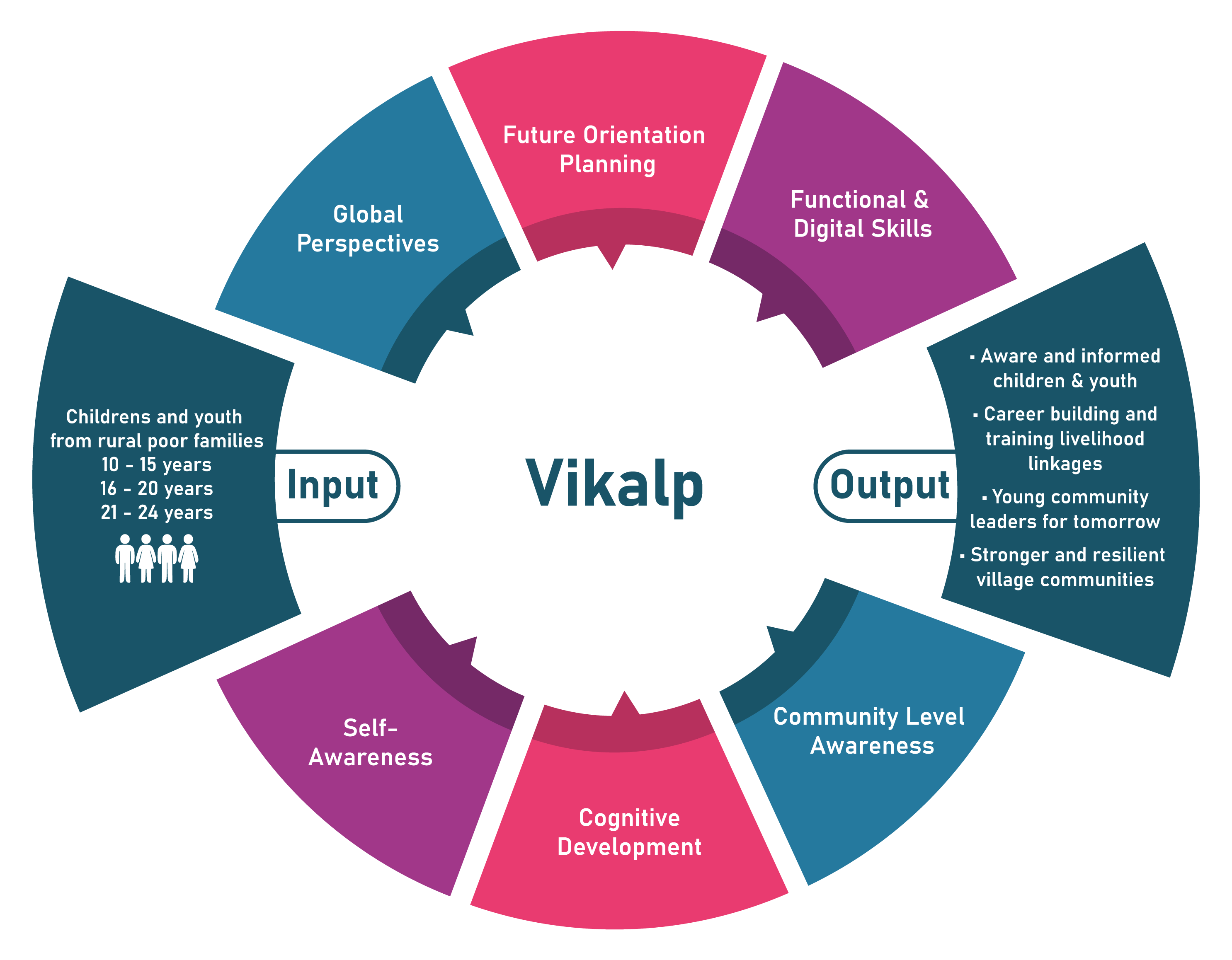 Vikalp components constitute a mix of digital & personal touch, optimal for rural context.
In person group meetings, personal interactions and training sessions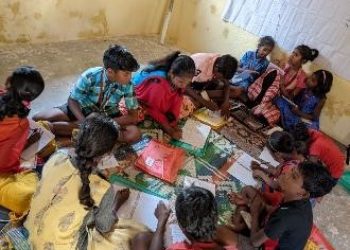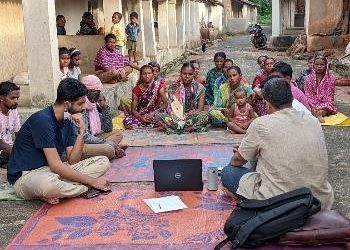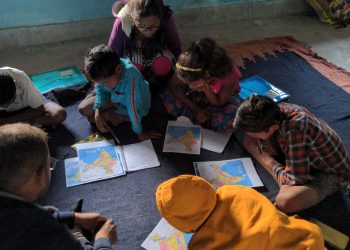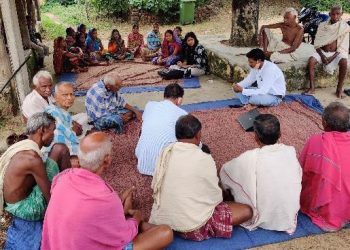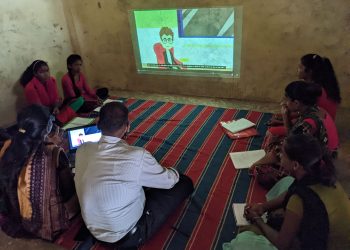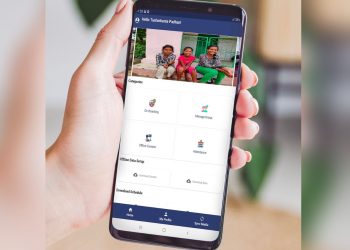 Tech enabled onboarding, learning management and monitoring
Vikalp's value proposition
An

Education +

program that provides foundational support for kids and youth to do better at school and work




Doorstep service delivery through village-level youth learning groups




Blended mode of service delivery (physical + digital)




Modules on future orientation, self-awareness and cognitive development, mentorship talks, and exposure programs to build aspirations and enhance education outcomes




A computer-based resource center to provide basic digital literacy and exposure to technology and assist in online application filling, CV preparation, knowledge on competitive exams etc. and resolve queries




Information and orientation to reflect on and nurture aspirations, resulting in better life outcomes – career guidance, entrepreneurship development, building global perspectives and citizenship, and customized information on employment opportunities




Create young leaders of tomorrow in the villages and to lead the social and economic development agenda